If you have lived in Olympia for long you have probably heard of TAGS Awards & Specialties. TAGS has been one of the largest trophy shops in Olympia for over 45 years
Online Shopping Cart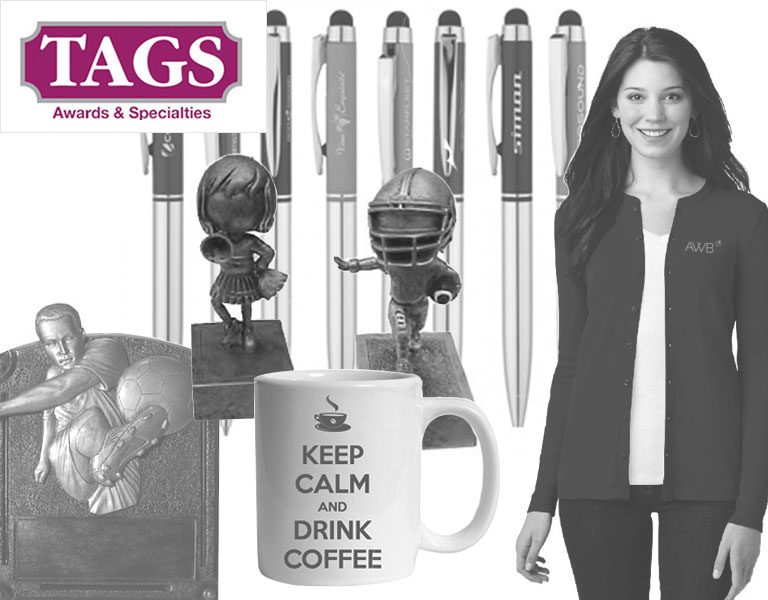 TAGS Awards & Specialties has a large online store. This e-commerce website sells promotional products, trophies, specialty items, corporate clothing and much more. The shopping cart software used on this site makes it easy to showcase all their products and categories.
Customers who are buying printed, engraved or imprinted products, can upload their logos or artwork to the site.
Unique Custom Functionality
Tagstrophies.com
has a lot of customized functionality programmed into the website.
Some examples are:
Customer Testimonials
Customers/Clients submit their testimonies about TAGS great customer service and about their online and in store experiences. Approved testimonies appear on the Customer Testimonial page.
One testimonial, randomly picked, appears on each page of the website. Testimonials are good for SEO, Search Engine Optimization. Having testimonies on your website will give you more credibility with the search engines such as Google and should give you a better ranking in their search results.

Reps Site
Allows for representatives living anywhere in the USA, to sell promotional products for TAGS and get a percentage of the profit.
This portion of the website is not currently being used.